FCAH Aerospace Proudly Supports Only The Beginning with "It Takes A Village 2nd Annual Golf Tournament"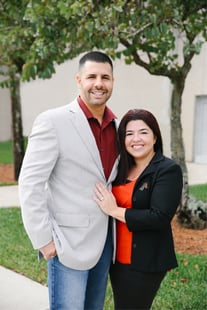 FCAH Aerospace is a proud sponsor of Only The Beginning's "It Takes A Village 2nd Annual Golf Tournament" and dinner on Saturday, October 21, 2023, in Pembroke Pines, Florida. Our German Alvarez, Board Member of FCAH Aerospace and CEO of AVI Aviation, and his wife, Angie Alvarez, are founders of Only the Beginnings (OTB). FCAH Aerospace has a strong belief in the power of community involvement. This includes our efforts in Big Brother Big Sister and Chamber Scholarship Scramble with Garland County High School.
We also know that our aviation community is built on the same belief of supporting community efforts and each other. That is why we hope that others will join our cause in raising funds to support OTB's Economic Mobility Center (EMC) initiative to renovate school buses that will be able to take knowledge, education, and opportunities to underserved communities throughout Broward, Palm Beach, and Miami-Dade County.
Together, we can help increase the opportunity for youths and parents to access resources, programs, and assistance they may never have had the chance to reach. You can see some of the work we accomplished this year by watching our videos!
All golfers and non-golfers are welcome to attend and join us for a reception and dinner following the golf tournament. We're delighted to share that companies such as United, Jazwares, Broker-Enrique Blanco from Galleria International Realty, and A Grettel Guerra Production have come on board as sponsors. Your generous contributions will make a meaningful impact on our cause, ensuring a brighter future for the communities we serve.
Join us and be a part of our village by becoming a sponsor, golfer, or donating. We will have a full day of golf, prizes, food, and drinks. To see available sponsorships or sign up for the tournament, CLICK HERE.
About Only The Beginning (OTB Today)
Their mission is to enrich the lives of underserved communities by empowering the youth and families to make productive and healthy choices for their minds, bodies, and environment. To learn more or to donate, you can visit https://otbtoday.org/