Simplified Search for FCAH Aerospace Repairs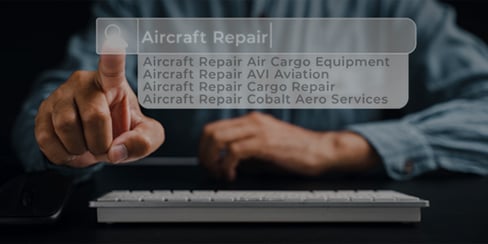 Do you need help finding our repair capabilities? We have a solution that can help. We are excited to announce our New Repair Search Function, which will launch in November. Our new feature will allow you to filter by company and search by part number, model, manufacturer, and description. Once you find what you need, you can easily submit a Request for Quote from our search tool.
Why use our search function? At FCAH Aerospace, we offer a wide range of repair capabilities, including DER inflatable repair, which can extend the life of inflatables by 15 years. We also repair accessories such as batteries, lighting, and coffee makers. We offer repairs on airframes with expertise in nacelle and thrust reversers. We have extensive experience with cargo component systems, survival products, and more. Our new search feature makes navigating our 50,000-plus capabilities list easier and will save you time.
Our companies, AVI Aviation, Air Cargo Equipment, Cargo Repair, and Cobalt Aero Services, are industry specialists with a wealth of knowledge, quality assurance, and exceptional customer service.
Look for a future announcement with the release of our new tool. And stay tuned for more innovative solutions!