Our "Skip" is a Big Deal Around Here.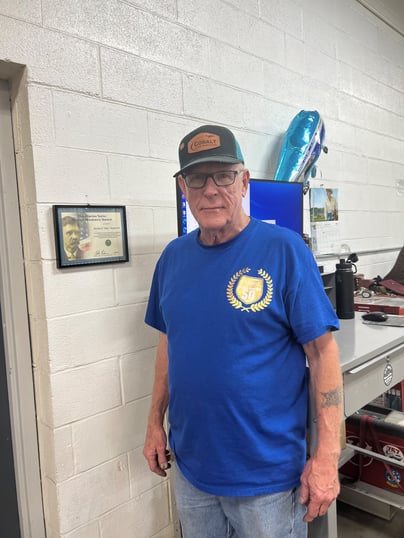 Dedication, as defined by Oxford's English dictionary, embodies Richard "Skip" Anderson, who has devoted an astounding 50 years to aviation maintenance. This unwavering commitment has earned him the esteemed Charles Taylor Master Mechanic Award, a recognition the Federal Aviation Administration bestowed upon him in a surprise ceremony. When asked for advice to aspiring individuals in the industry, Skip imparted his wisdom, stating, "You need to possess a touch of common sense when it comes to nuts and bolts." He also emphasized that there are numerous paths to enter this dynamic field, encouraging others to discover the one that suits them best.
The Charles Taylor Award is a tribute to the unwavering dedication and commitment of seasoned mechanics like Skip, who have significantly influenced the aviation industry, revolutionizing it and opening doors for other mechanics and innovative advancements. Charles Taylor himself, known for his role as the Wright brothers' trusted mechanic, is hailed for his instrumental contribution in designing and constructing the engine for their groundbreaking aircraft.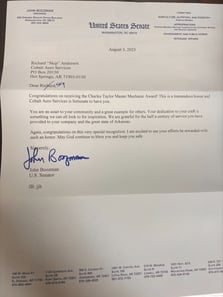 Skip, a 75-year-old Navy veteran, served as a structural mechanic from 1965 to 1990, lending his expertise to projects such as the Lockheed P-2V Neptune, the P-3 Orion, the Douglas EA-3B Sky Warrior, and the McDonnell Douglas F-4 Phantom, among others. With a wealth of experience, Skip has also made valuable contributions to Northwest Airlines and AAR Corp. He remains a vital asset at Cobalt Aero Services, working part-time in their Evaluation Department and remaining highly regarded in the industry. To delve deeper into the remarkable achievements of Richard "Skip" Anderson, the full article can be found in The Sentinel Record, where the FAA recognizes this exceptional airplane mechanic for his half-century of unwavering dedication and service.