Coming Soon - AVI Aviation's New PMA Girt Assembly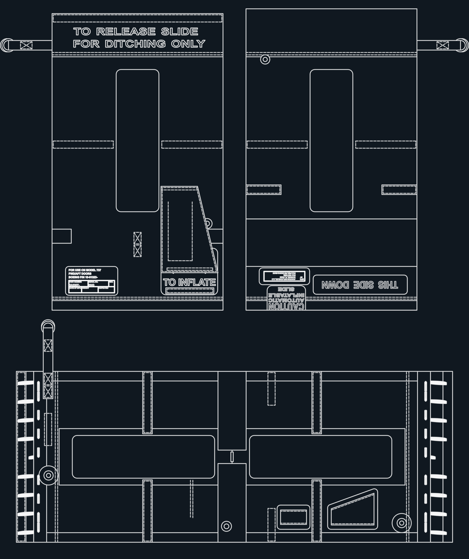 New product alert! AVI Aviation is proud to announce the release of our latest product, the Aviation Inflatable PMA Girt Assembly. As always, we aim to provide innovative solutions that save our customers money while maintaining the highest quality. With the PMA Girt Assembly, we've managed to do just that. Our PMA is identical to the OEM, with the same excellent quality at 40% of the cost.

The Girt Assembly is a crucial component of the emergency evacuation slide for passenger and crew evacuation. Our Girt Assembly connects the slide to the aircraft door and automatically deploys when opened during an emergency. The slide will inflate after the pack ejects, ensuring a safe and efficient evacuation process.

At AVI Aviation, we take quality seriously. Our Girt Assembly is constructed of a high-strength, urethane-coated nylon fabric with an aluminized coating to protect against radiated heat. With our Aviation Inflatable PMA Girt Assembly, you can rest assured that you're getting a top-quality product at an unbeatable price.
Pre-sale opportunities are coming soon!